7.30.18
Commitment to Safety and Excellence
Proven Commitment To Safety and Excellence. With three decades of heavy-duty lifting experience under our belt, Joyce Crane works tirelessly to meet and exceed your expectations every day.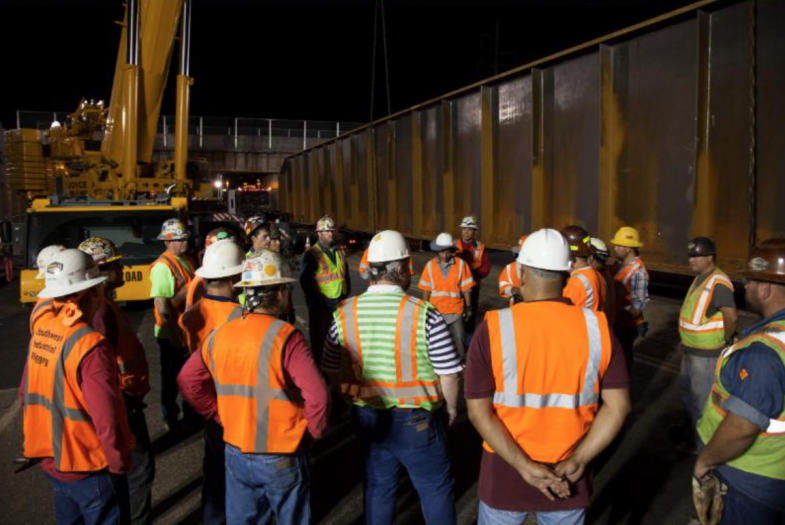 Don't just take our word for it, Joyce Crane is proud to be recognized for its high standards of safety by respected third–party industry organizations:
EMR 0.66 (Effective 12/5/18 our EMR drops to 0.61)
TRIR 3–year average 1.31
ISNetworld®* RAVS® Certified
Three–year Texas Mutual Safety Award – Recognition awarded to only 200 companies out of 68,000 policyholders across Texas
The Joyce Crane team is the best in the business. We do what it takes to ensure that every single job is successful by ensuring that our staff is highly trained in the latest safety protocols:
Operators are certified and trained on all crane types, sizes, and models
N.C.C.C.O.–certified crane operators
All personnel are qualified signalmen
All rigging personnel are qualified in crane and rigging practices
Ten in–house crane and rigging certified inspectors
Weekly jobsite safety and quality audits
For the safest lifting and rigging solutions throughout Texas, Louisiana, Arkansas, Oklahoma, and Mississippi, depend on the safety experts at Joyce Crane.